Hello SB-REIA Members and Guests
Contest for Guests – The Winner takes a Google Home
RSVP Free at Meetup – If this is your first meeting or you are bringing a First Time Guest and/or for building your network which is always a smart choice
RSVP Purchase Here – If you have been to one of our meetings in the past and you are not bringing a First Time Guest
6-30-18 Meeting – YouTube Videos
Google Docs – online files for our Meetings
Promotion – Link
When: Saturday, June 30th, 2018 – 1 pm to 4 pm
Where: Courtyard Marriott  – 805-968-0500
401 Storke Road  Goleta  California  93117 – Google Map
You can stay at the Marriott or some other options as well SB Hotels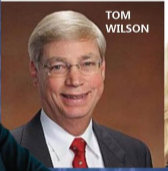 How to Move Up to the Big Leagues with
Multifamily and Commercial Syndication Investing
Learn how you can be an owner of a multi-million dollar multifamily or commercial property for $50K
How you can achieve 15% average annual returns with passive investing and no liability
How to vet a multifamily property
How to vet different commercial properties
What are the best metros and times to invest in each asset class
Tom K. Wilson is a 5-decade real estate investor who transitioned from a 30 year engineering career managing some of Silicon Valley's pioneering Hi Tech companies to a full time investor in 2000.
Since then he has bought and sold over 4000 units and over $400M of real estate, including 9 apartment buildings, 8 commercial properties, 3 condo conversion projects, 15 syndications, and has flipped over 650 houses.
One of his companies, Wilson Investment Properties, provides quality turnkey commercial syndications and rental homes to other investors.
Tom and his wife have lived in Silicon Valley for 49 years where they are active in their community, church and charitable organizations.
Tom is a frequent speaker at investment clubs and Expos, has a weekly radio show on real estate investing on KDOW, and often mentors new investors.
We are pleased to have Tom back with us today.
Tom Wilson – 408-867-1867
tom@tomwilsonproperties.com
www.TomWilsonProperties.com